Mice on Main, South Carolina Children's Theatre, and the Salvation Army Boys and Girls Club celebrate Christmas with the nine mice in three exciting performances.
You'll love it!
December 12 @ 7:00
December 13 @ 2:00 and 7:00
To Order Tickets click here:
We "sparkle don't we? "Hooray!!"
---

Follow Mice on Main On Facebook
We decided it would be fun to have our own Facebook Page. If you like it, click the Facebook icon on our Home Page!
Thanks to all of you who follow us and who look for the Mice on Main Street!
Who Looks for the Mice on Main Street?
Couples, families, business groups, and people out on their own look for the mice. Thanks to Jimmy, all the mice are in their places, ready to greet the scavenger hunters. Uncle Miles, who's part Italian, loved meeting seven-year-old Thomas from Milan, Italy.
Something New!!!!!
Purchase the book, Mice on Main, on Amazon.com! Click Here to buy now!
Also, find our books, games, and t-shirts at the fine Greenville retailers listed on our "Where to Buy" page.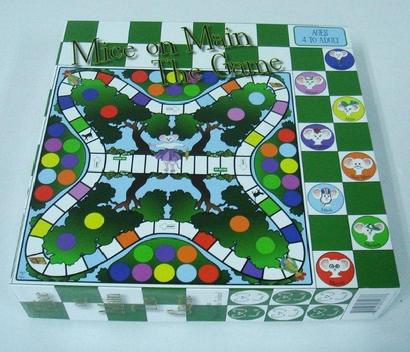 Mice on Main: The Game: $19.95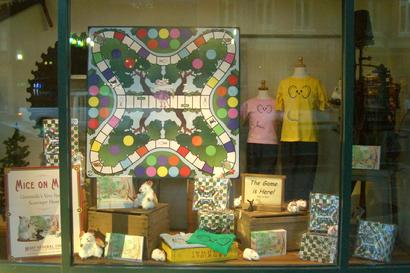 Here's the Mice on Main window at Mast General Store. Find "Mice on Main" games, books, and t-shirts for sale at Mast.
"Mice on Main" books, t-shirts, history, where to buy, mouse hunt tips: Greenville, SC
M
Mice On Main©
Copyright 2008-2014 Linda Kelly and Zan Wells